Just like me, you may have probably found yourself on the internet looking for answers to the question can you marinate chicken for 2 days? Well, the answer is yes, but with some caveats.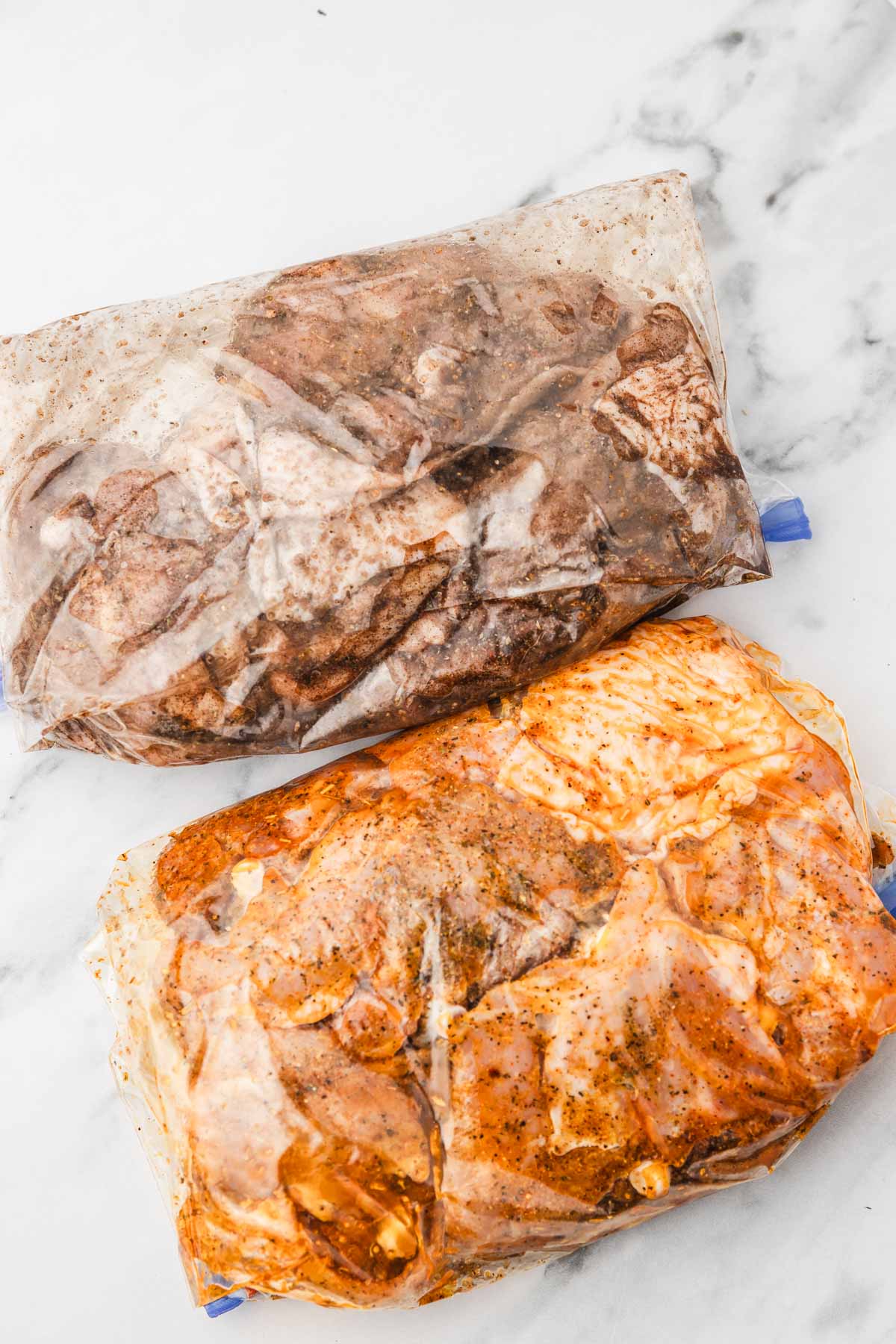 A good marinade does have a great effect on poultry or meat in general. Not only does it make it delicious but if done properly infuses the meat with intense flavor even to the bones. The meat or poultry becomes tender and flavorful just by letting the marinade do its job. With that said, when does marinating become too much?
Well, if the marinade is left on for more than 2 days, it can start to break down the meat fibers and make them mushy. This is especially true when acidic ingredients like lemon juice and vinegar are involved. These ingredients aid in tenderizing and flavoring but also begin to denature the proteins after a certain period of time.
How long to marinate chicken
The maximum time to marinate chicken will depend largely on the size of the meat and the type of marinade used. Most recipes will advise to marinate between 2 - 24 hours maximum. For safety reasons and partly because it is best to marinate poultry in the fridge and it is advised not to keep raw chicken for more than 2 days in the fridge.
Basically, if the marinade is not heavily based on acidic ingredients such as vinegar, or lemon juice(citrus juice in general) then you can marinade it for longer.
However, if the marinade is milder (like a yogurt-based marinade) or seasoning blend and oil, it's safer to marinate the chicken for two days. The mild acidity of these types of marinades won't break down the chicken's fibers as rapidly, ensuring it remains firm yet tender after the extended marination period.
To be honest, 24 hours or overnight is enough for most cuts of poultry such as thighs, chicken breast, chicken wings, and chicken legs. However, if you are marinating a whole chicken then you can push it up to 2 days but nothing more.
Anything longer than 2 days then expect the meat to change texture or turn mushy, basically the acidic ingredients in the marinate will start cooking the chicken and you don't want that.
More importantly, the safety and freshness of the chicken is no longer guaranteed.
How to marinate chicken properly
Follow these safety precautions when handling chicken or meat generally.
When handing raw meat and poultry, it is important to always marinate in the refrigerator, never at room temperature, to prevent bacterial growth.
If you plan to use some of the marinade as a sauce or to baste the meat during cooking, set it aside before adding the raw meat.
Do not baste the chicken with used marinade and never reuse marinade that has been in contact with raw meat unless it's cooked first to a safe temperature to destroy any harmful bacteria.
How long to keep raw chicken in fridge
Under the right condition and temperature, if the chicken is sealed then do not keep it in the fridge for more than its use-by-date. However, if you have opened the original packaging and may be transferred the chicken to a zip lock bag or an airtight container then do not keep it in the fridge for more than 24 hours (2 days)
Marinating Techniques and tips
Getting the most out of your marinade involves a little more than just soaking the meat. Here are some techniques to ensure optimal flavor infusion:
Pierce or make incisions on the chicken: Use a fork to make tiny holes in the meat or make incisions on the chicken without cutting it all the way through. This allows the marinade to penetrate into the meat, flavoring it from the inside out even to the bones.
Turn Regularly: If marinating for several hours say 24 hours, ensure you turn the meat occasionally for even distribution of the marinade.
Reserve Some Marinade: Before adding your meat, reserve some marinade for basting or making a sauce. This ensures you have uncontaminated marinade for later use.
Seal Well or store in an airtight container: Whether you're using a plastic bag or an airtight container, make sure it's well sealed. This helps to prevent leaks, also place the marinated chicken at the bottom shelf of the fridge to minimize contamination through leakage.
Discard any used marinade
Lastly, do not marinade chicken or any type of meat in a metallic container or bowl, because the acidity in the marinade can react with metallic surfaces and the chemicals may leach from the container may leak into the meat.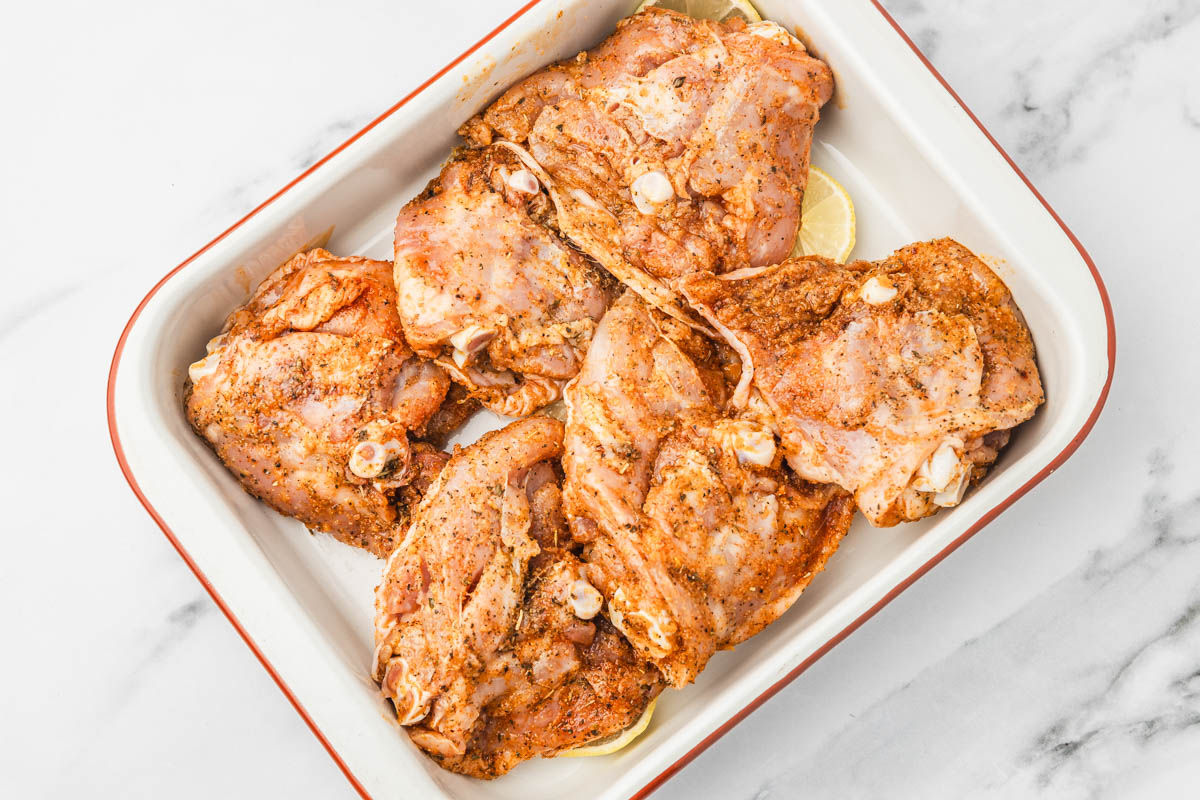 Final Thoughts
Yes, you can marinate chicken for up to 2 days but make sure it is done safely and not at the detriment of the meat. The aim of this technique is to enjoy a flavor and delicious meat and not a mushy one or one that has lost its texture and flavor.
Marinating is a fantastic way to enhance the flavor of your chicken dishes. However, it's essential to understand the role of ingredients in your marinade and how they affect the meat over time. If using an acidic base then keep it short and sweet while nonacidic marinade can keep longer in the fridge.
That said the cut of meat is important too. the thinner or smaller the cut, the less time it needs to marinate.
Remember, marination isn't just about time but it's about achieving the perfect balance of flavors and texture. Happy Cooking!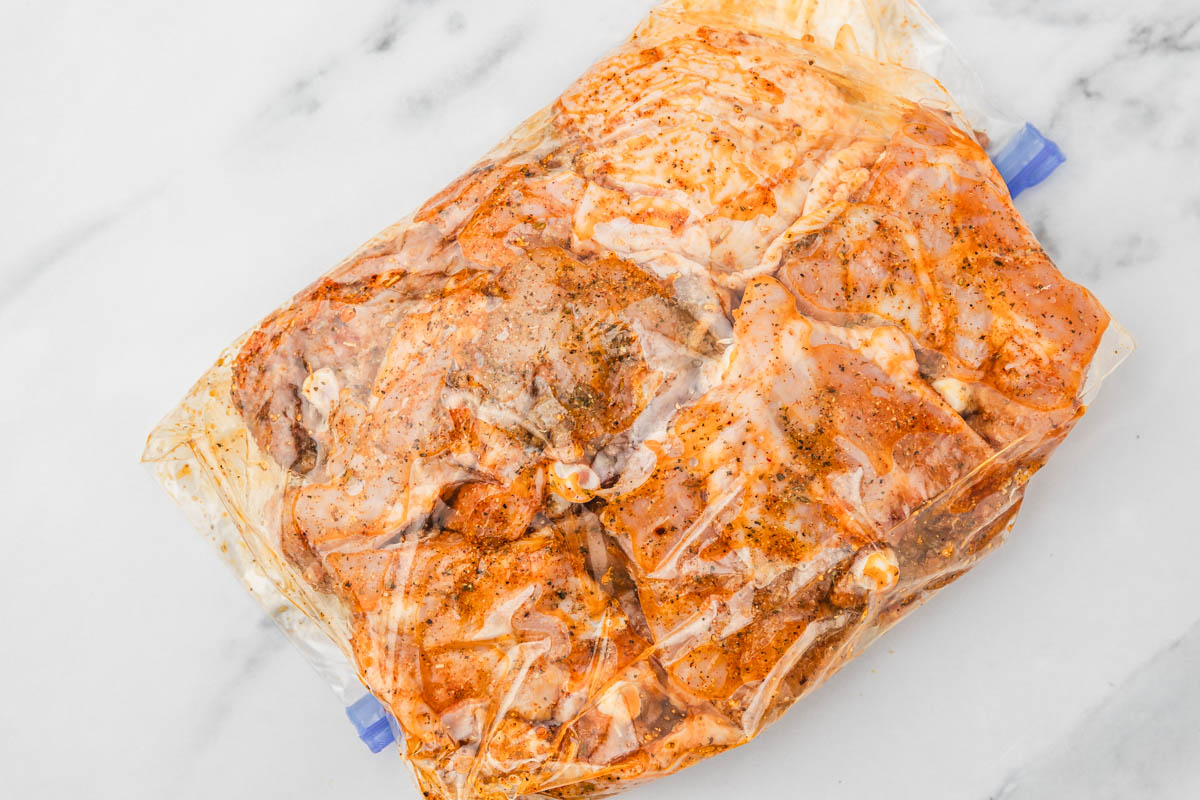 More chicken how-tos
How to butterfly chicken drumsticks
I hope you find these chicken marination tips and simple techniques useful. As always, if you made this method, I would love to hear from you! Kindly rate the recipe 5 star and leave me feedback in the comment section below. Tag me @cheapchickenrecipes on Instagram and save it away to your Pinterest or make it on Tiktok. Please subscribe to the blog if you haven't for free new recipes in your inbox every week.